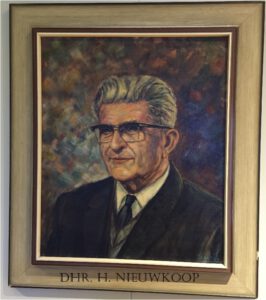 ......................................................................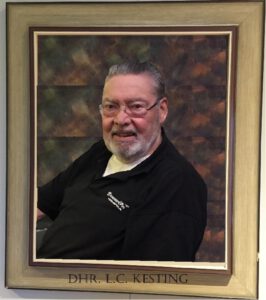 Nieuwkoop was established in 1957 by Mr. Nieuwkoop, who in 1956 has invented an artificial product for repairing split carnations.
In those days' carnations were repaired by means of a small iron ring, which did all but add to the beauty of the flower and certainly did not contribute to a profitable market price. After repair with the newly invented carnation mender however, the appearance of the flower is enhanced and its value on the market raised.
After this invention, Nieuwkoop developed several other small, mainly synthetic products for application in the field of flower/vegetables cultivation. Some famous items are the Nie-co-roll for straightening flowers like roses or orchids, plant-rings, tomato spools stentclips and various hooks.
In 1967 Nieuwkoop started importing portable instruments from Japan which could be used in nurseries as well as for open field horticulture and agriculture.
At the same time the Nieuwkoop Company also began developing its own instruments. Now we are able to renew and revise the instrument by ourselves. The contact with the final user is very important because together we can develop new and useful instruments. Nowadays the Nieuwkoop products are being used everywhere in the world.
In the 70 'ties Nieuwkoop BV continued with a new owner, Mr. Leendert Cornelis Kesting and several new products where developed, i.e. the famous Startingtray (so called "Nieuwkoop potje").
20 years later his son Mr. Marcel Kesting took over and is still the operational president at this moment. The next generation of the Kesting Family is young but hopefully in a few years ready to lead the Nieuwkoop company to the next 50 years!
Its professional knowledge, staff and very close co-operation with retail companies enables Nieuwkoop continuously developing, searching new products and provide a good services all over the world.
Nieuwkoop's goal is to go on discovering and manufacturing new and useful products for the various fields.